Warning
: Use of undefined constant user_level - assumed 'user_level' (this will throw an Error in a future version of PHP) in
/home/steely6/public_html/wp-content/plugins/ultimate-google-analytics/ultimate_ga.php
on line
524
The slow economy has caused a big pinch for many families. The Steely Family is no different and since one of us is a stay-at-home dad (that's yours truly) we are dependent on one income. Not to mention, that singular income is a self-employment arrangement that doesn't provide the same security as a regular paycheck. If we don't work, we don't get paid.
So I've been scratching the ol' noggin lately, trying to figure out a way I can make some extra dough to help contribute to the family's bottom line. I'm not trading in my apron; I want to supplement so that I don't have to, don't dare say it, get a J-O-B!
So here's a list of jobs I'm considering, occupations I feel are a good fit for my unique qualifications.
Here we go:
10. Life Coach: I still can't figure out what the hell a life coach is, does or who hires them but I figure I've been living for 38 years and doing so adequately. It seems like any moron (just check out Twitter) can do this so why not me? Qualifications: I'm already on retainer as the life coach of two little kids so I've got plenty of experience.
9. Consultant: What would I consult? I could take your watch and tell you what time it is. That's gotta be worth something. Qualifications: Are there any?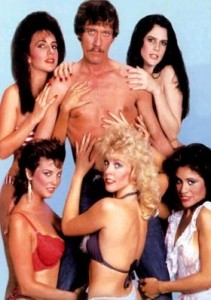 8. Porn Star: The pay is not great (in fact, it might be the only occupation in which the pay scale tilts in favor of the women) and there are some serious occupational hazards to consider. Nevertheless, the benefits are pretty awesome. Qualifications: Although I can't recall the last time it happened, I know I've had sex at least two times in my life. I mean, how "hard" can it be?
7. Football Color Commentator: I love watching football and have been doing so since I was five and played it from Jr. Pee Wee Pop Warner to high school when it became evident that the UCLA Bruins didn't need a 145-pound middle linebacker. Qualifications: My wife and mom say I always make insightful comments before the commentator does so that should qualify me.
6. Professional Gambler: All I need is a bank roll. If you're interested in getting into the "Steely Dad" business, let me know. Qualifications: I've been to Vegas many times and have NEVER had to visit a pawn shop.
5. Actor: Contrary to what you might be thinking, this is NOT the same thing as Job #8. This one requires actual Thespian abilities. Qualifications: I was the lead in a sixth-grade play in which I played an actor playing the role of Oedipus Rex. Let the jokes begin.
4. Lactation Consultant: I love boobs and am a HUGE proponent for breast-feeding mothers everywhere. Qualifications: I've been to at least 104 breast-feeding support group meetings and this was before I even had a lactating wife.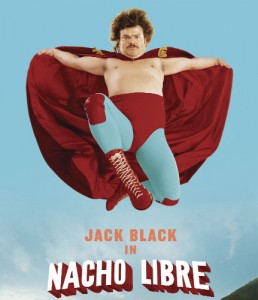 3. Professional Wrestler: I used to watch the WWF religiously until about the sixth grade. Qualifications: Do I really need any more than that and a few cycles of roids? Oh, and some stretchy pants and granny panties.
2. Oprah's Replacement: I've never been a big fan. In fact, I downright despise the woman and am happy I won't have to see her mug any longer. Qualifications: I can talk and ask questions and I can also fake-cry and pretend I'm actually interested in what bullshit is spewing from your mouth. And I can also say, "You go girl!"
1. Cult Leader: I've always been fascinated by cult leaders. They seem like such losers yet they get so many people to pledge their lives, fortunes and sacred honor. The hours are long but the pay is great. The only problem with this one is that you usually end up dead. Qualifications: When I had long hair, people used to call me Jesus.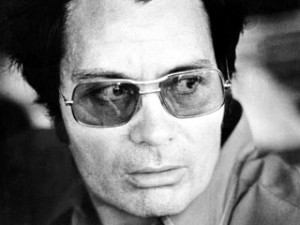 Well, that's it. Send me your leads!
{ 22 comments }